Today, Feathered Quill reviewer Lily Andrews is talking with Mickey Bridges, author of
It's About Time.
FQ: Your memoir, It's About Time, is very open and honest and you don't mince words when recalling various events. What made you decide to write your memoir, and was it a hard decision on what to keep in (or keep out) of the memoir?
BRIDGES: My book started as an independent study paper at the request of a Professor in Sociology at the University of California at Santa Barbara in 1978. After I graduated, I would pull my paper out on occasion and reflect. Then I work on it a little more. Over time, my paper had grown immensely in volume, as it remained in my file cabinet. I remembered what the professor had intimated to me, "Your story is one in a million and should be shared with individuals who may be experiencing similar trials." Because I was so embarrassed to share the story of my past with anyone, I excluded several scenes, because they were sensitive in nature.
FQ: What would you like readers to get out of reading your memoir? Do you hope to reach those who might be lost or falling into the same traps that you did as a young man?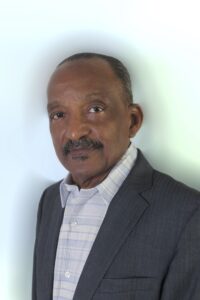 BRIDGES: My sincere hope is that individuals who are heading down a similar path in life, be informed and educated by what God has brought me through and to use my life experience as an example of what not to do. I would like youth to realize that even though they may have made some wrong choices early in life, the game is not over and they still have a lot of time and opportunity to improve and to set their records straight. I would also like them to learn how to use their adversity and setbacks to fuel their goals, ambition and dreams.
FQ: How has writing this memoir impacted other areas of your life, such as family, relationships, and work environment? Have any of the people you wrote about in the book reached out to you/reacted to the book?
BRIDGES: Initially, my wife was reluctant about me sharing my life story with the world. She was embarrassed and didn't want her family to know about my seedy past. The names of the characters have been changed to protect the innocent as well as the guilty. Many of them have either passed away, or aged and are senile. Remember much as my story takes place in the early 70's. Perhaps, some of the individuals I wrote about will reach out to me but as of yet, no one has responded with the exception of the character "Goldie" and she has encouraged me to release my memoir.
FQ: You've candidly spoken about your life experiences. Is there a particular event that primarily inspired you to be who you are today?
BRIDGES: Yes, When I was in custody at Terre Haute Penitentiary in Indiana, my mother passed away. It was the most guilt wrenching and remorseful experience I've ever had to endure. It was brutal. I had failed her and would never have an opportunity to make it up to her. The warden granted me a three day unescorted furlough to bury her and to tend to her personal affairs. When I returned to the penitentiary, I knew it was time to grow up and become a man and responsible human being. No longer would I be able to hide behind my mother's apron strings and have her make excuses for my incorrigible behavior.
FQ: Writing a memoir is living twice, which is by turns painful and exciting. Are there periods in which you were discouraged or at least less enthusiastic about writing this memoir and especially when recalling traumatic experiences?
BRIDGES: Yes, many of the experiences I've written about were traumatic and very difficult to write about and re-live. Each rewrite allowed for a cathartic event and release of the guilt, shame, and remorse that I was feeling. Over time, my feelings have diminished. The scene where I was trapped in the bathroom at my associate's house in Gary, Indiana and the "Family" robbed and nearly beat me half to death. This was the hardest scene to re-live and write about. Each time I re-wrote this scene, it was a most frightening experience and it caused me considerable discomfort and occasional nightmares. I am truly grateful to be alive today to share my story with the world.
FQ: Can you tell us about how you kept yourself going in these instances and what worked for you?
BRIDGES: My professor at UCSB believed that my story would someday have a significant impact on at-risk youths and individuals dealing with obstacles and adversity. Every time I thought about stopping, I would somehow get motivation to continue writing. I was fueled by the belief that someone might someday actually benefit from reading or hearing my story.
FQ: As our country becomes more and more secular, it seems that more young people are "lost" and seeking meaning in their life. Do you think our country's move to more secularism is a problem?
BRIDGES: Secular humanism is definitely a problem for our society today. Those in power are constantly pushing the envelope. Our norms and values have all been dramatically replaced by an attitude of "anything goes" and if it feels good then it's alright. Gender identity is causing a lot of confusion for parents with children in school.
FQ: Do you believe it is at least partially responsible for the problems we see in today's world?
BRIDGES: I believe that secularism has distorted our view of the world and has allowed all forms of evil and wickedness to take hold. Secularism has definitely created a world tormented with chaos and conflict.
FQ: In 1999 you founded the Eternal Youth Foundation. Would you tell our readers a little about the organization?
BRIDGES: (EYF) a not-for-profit incentive based educational enrichment program that works in cooperation with the Compton Unified School District. EYF has served at-risk and underserved students in the city of Compton for more than twenty years. EYF has received numerous awards and recognition for years of service to the community.
FQ: I love that you play the saxophone and use it in your ministry. How can music help reach young men (and women) who are lost and perhaps need some guidance to find their salvation?
BRIDGES: Music is the catalyst that connects all of us together. Music ministry is like applying a salve to an injury or wound. It soothes and helps to relieve the pain and discomfort associated with being out of the will of God. For a lost soul, music can help guide them back to Christ.