Today, Feathered Quill reviewer Barbara Bamberger Scott is talking with Rhonda Harris Slota, author of
By Fire.
FQ: Do you, like your father, identify with any particular personage in the Bible?
SLOTA: Not the way my father did. I was greatly intrigued by Elijah and the way my father would become enthralled with talking about him! My great grandfather's name was Elijah and we often visited family graves. I deeply pondered that connection. But really, I wanted more of Mary and the women, because I wasn't sure where I fit in. Later, discovering Elaine Pagels' Gnostic Gospels and learning more about Mary Magdalene was deeply inspirational for me!
I loved Jesus! He and the angels got me through a lot of difficult situations and painful times when I was younger. Prayer was very real and a constant for me. It still is.
FQ: What factors drew you away from the structure of Christianity to the openness of Eastern spirituality?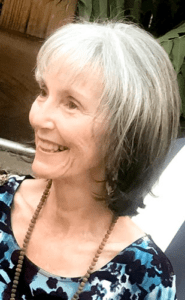 SLOTA: I found my father's version of Christianity to be frightening, punitive and restrictive in ways that, fairly early in my life, didn't make sense to me. I had a friend whose mother was the kindest, most generous and caring of souls. She was positive and always made me feel welcome. She made clothes and distributed them to the needy at Christmas time. Because she was not of the particular faith my father ascribed to, his contention was that she would not go to heaven when she died. I thought, "If she doesn't make it, what chance does anyone have?" I also felt it odd that some of the more gossipy, not particularly pleasant or generous persons in the church were assured of their place because they had been baptized the right way and had received the Holy Spirit. I also couldn't understand how a religion so young, could be the only one that God recognized. What about all who came before? And, what about those in parts of the world who had never been exposed to our form of Christianity?
As I said, I always felt connected to Jesus and his teachings of compassion, love, devotion to God, and forgiveness. His was/is indeed a teaching of unity or oneness. That is what drew me first to Eastern spirituality. We are all interconnected, as children of God made in his (or her) image, born of the same Spirit. My Guru, Paramahansa Yogananda, reveres Jesus and includes him in the lineage of Kriya Yoga. Yogananda's purpose in coming to the United States in l920 was to show the similarities in the tenets of all major religions; we each have one purpose: to return to that cosmic consciousness or Spirit from which we came. That appealed to me! Inclusivity of the saints of all religions! I could follow a Yoga tradition that didn't just accept Jesus, but embraced him!
FQ: Have you traveled to or maintained any personal ties to your Indiana birthplace; if so, how does that affect your current thinking?
SLOTA: I am very close to my family in Indiana. I travel there at least once per year, and often more times than that if something is happening that I need to be a part of, such as when my father was terminally ill. That year, I went back six times. I grew up in Bloomington, which is where Indiana University is located. My family mostly lives in the surrounding country areas, but I was drawn to the University-related community. That's where I found Yoga along with friends and co-workers open to the wider world and its endless possibilities. Some of those friends are still there and I always make sure to visit them too, for balance! To be honest, religion is one of those subjects that isn't discussed much in my family. There is some pain associated with my dad's illness and its center on his beliefs, and there is still some fear and concern that I have somehow gone astray! Some just think of me as odd or different, but they love me! That's the bottom line; we do very much love each other.
FQ: Is your book or other poetic work offered as a focus for workshops or gatherings within your spiritual organization?
SLOTA: In Self Realization Fellowship (SRF, Paramahansa Yogananda's organization), we focus on the teachings of the Holy Bible and The Bhagavad Gita as well as the plethora of writing by Paramahansa Yogananda and his direct disciples, so it isn't a venue for my book. But many devotees have bought the book and discussed it with me and attended other events. I teach classes at the Wisdom School (Reiki kula) in Napa and at Vallejo Yoga. Both have sponsored readings and discussions, and continue to carry the book for sale. They have been some of my biggest supporters and I'm grateful. COVID reduced the number of in-person options for reading. I hope to do additional readings and workshops in the future. I'm happy that Morgenstern's Bookstore in Bloomington is carrying the book and we have discussed a reading there, coordinating with my next visit.
FQ: What single piece of advice would you give to a person preparing to read By Fire with no previous knowledge of its highly varied content?
SLOTA: Be open-minded, open-hearted, and compassionate. It is not an indictment of religion. Quite the contrary. I don't want my father to be the bad guy. He had a mental illness and that lead to hallucinations and fanaticism on his part. My family was rural, working-class and poor. Some of the poems show that in stark ways. Hard things happened in their lives. My mother was 16 when she quit school her sophomore year and married my dad who was six years older. Her married life started out difficult: detecting that something was amiss but having no one to talk to about it, losing her first child, losing her sister at 23 to leukemia, and trying her best to hold it together. We had no mental health services to speak of and the stigma attached was huge (that is gradually changing, thanks to organizations like NAMI, National Association of Mental Illness). My family members struggled to try to find their place in a complex and often chaotic and frightening world.
FQ: Was writing about your father's passing painful? Would you recommend this especially personal scenario as a meditative subject for other writers?
SLOTA: It was difficult, poignant, powerful, and I recommend it. There was a redemption, a beautiful transformation that happened both at his death and while writing about it. I was able to spend that last full day alone with him. I read to him from the Bible, and shared a few stories, but mostly we were in silent prayer. Not asking for anything; just being. It was a tremendously healing experience and culmination to the journey I had started with my father years ago when I decided to spend time with him asking deeper and more probing questions. I was amazed at how much he opened up and talked about his life. Writing about his passing wasn't easy, but felt so deeply important for my own completion of this journey together.
FQ: Has your work as a teacher and counselor in the academic and spiritual realms provided further, deeper insight for your poetic endeavors?
SLOTA: Definitely! I loved reading from a young age; my family didn't read much and I was considered the weird kid with her "nose in a book all the time." I didn't realize then that reading was my escape. Later, I wanted to write novels or short stories, but my stories kept morphing into poems. I worked with some wonderful writers at San Francisco State University: the late William S. Dickey and Frances Mayes. They both helped me experiment and take risks to find a style that was fairly uniquely mine.
Teaching and counseling in both the academic and spiritual realms have given me the opportunity to encourage others as well as myself to be bold, to tell the story you feel compelled to tell, with honor, humility, and love. My spiritual practice has helped me to be more dispassionate and compassionate simultaneously. When I'm telling a story, it's not just my story. It is a universal story. I sometimes read my own work and weep with gratitude. I know that this little life is only important in terms of the lessons I learn, the ways I am able to support and serve others, and give to the greater good. My stories' details may be different, but we are all travelling the same road. We can learn from each other. We can help each other heal and move forward.
FQ: Do you have plans for more book-length works like By Fire?
SLOTA: By Fire was written beginning in the '80s and it was part of a healing journey that I was embarking on with my father. I have continued to write, with some long stretches without writing while I was a teacher and school administrator, and while my son was growing up. My son also has schizophrenia so now I experience that illness from the point of view of a parent. I have written a great deal about that. I have many more resources to access, but it is still a very rough journey. My writing tends to always come back to my family for inspiration. I definitely want to share more recent material. I guess the answer to the question is Yes!
Thank you so very much for your time!
- Rhonda Slota