Today, Feathered Quill reviewer Barbara Bamberger Scott is talking with Lorenzo Petruzziello, author of A Mistake Incomplete.
FQ: How did you organize your time and energy to compose this book, given what must be a very busy life?
PETRUZZIELLO: Writing is my part-time gig, I set time aside on evenings and weekends to do. It's tough to devote the time but I do find early mornings on Saturday and Sunday work the best for me – they are the quietest and no pressure to pick up and go.
FQ: How did you choose Milan as the central setting for the book?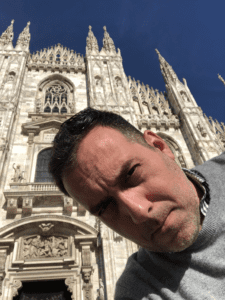 PETRUZZIELLO: When I first went to Milan, I fell in love with it immediately. Being an international city, I felt I was perfectly placed in Milan. And I completed my study abroad at the IULM many, many years ago. So, I wanted to give an honorable nod to the city.
FQ: Has your own travel and transplantation given you insight into the footloose life of your characters?
PETRUZZIELLO: Absolutely! Of course, I'm not a thief, nor am I involved in any shady situations my characters in A Mistake Incomplete fall into, but the travel, exploration, drinking and eating is all me!
FQ: You add some advice to readers who may be dealing with, or helping others deal with, mental illness and depression; can you say more about your research into that realm and its impact on the novel as you planned and executed it?
PETRUZZIELLO: I have a couple of people in my life that struggle with sadness and depression. And in talking with them, it helped me understand that we all have bouts of sadness that come over us. Some more than others. The common lesson I've learned in talking with my friends and those around me is that you never know what someone is going through in life. So, consider that when interacting with others.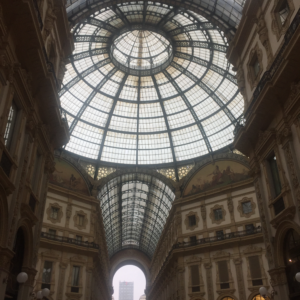 FQ: You seem quite knowledgeable about cuisine – is cooking part of your own past or present?
PETRUZZIELLO: I grew up in the kitchen either watching or helping my grandmother and/or my mother. So it's like second nature to me. Also, one of my previous jobs was working with cooking shows and international culinary experts and hosts.
FQ: What other book or work from any other medium influenced you most in the creation of this series?
PETRUZZIELLO: A Mistake Incomplete was inspired by my love for film noir – including Alfred Hitchcock - and novels by Patricia Highsmith, Raymond Chandler to name a couple.
FQ: What is your favorite episode in this lively, rather tortured tale?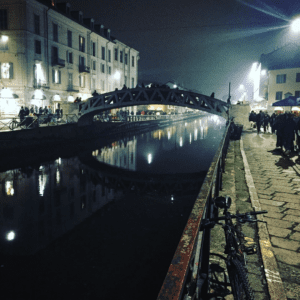 PETRUZZIELLO: I was actually very pleased with the foggy pursuit in A Mistake Complete. And that's all I will say about that.
FQ: Since such things can happen, could you envision a sequel to this book in which the central characters are slowly, painfully saved from doom and miraculously rehabilitated?
PETRUZZIELLO: Maybe. I'm not sure about a sequel yet, but I'm not ruling it out. But I don't think I would focus on rehabilitation. I prefer mishaps, mistakes and adventure. Ha!!
BONUS
I create cocktails and recipes inspired by my writing. Visit magnusmade.com for more details.