Today, Feathered Quill reviewer Lynette Latzko is talking with Adam Siddiq, author of Shackled: A Journey From Political Imprisonment to Freedom.
FQ: After reading such a vivid account of your grandfather's life, I feel a bit of closeness to him, so I'm wondering, how is he doing?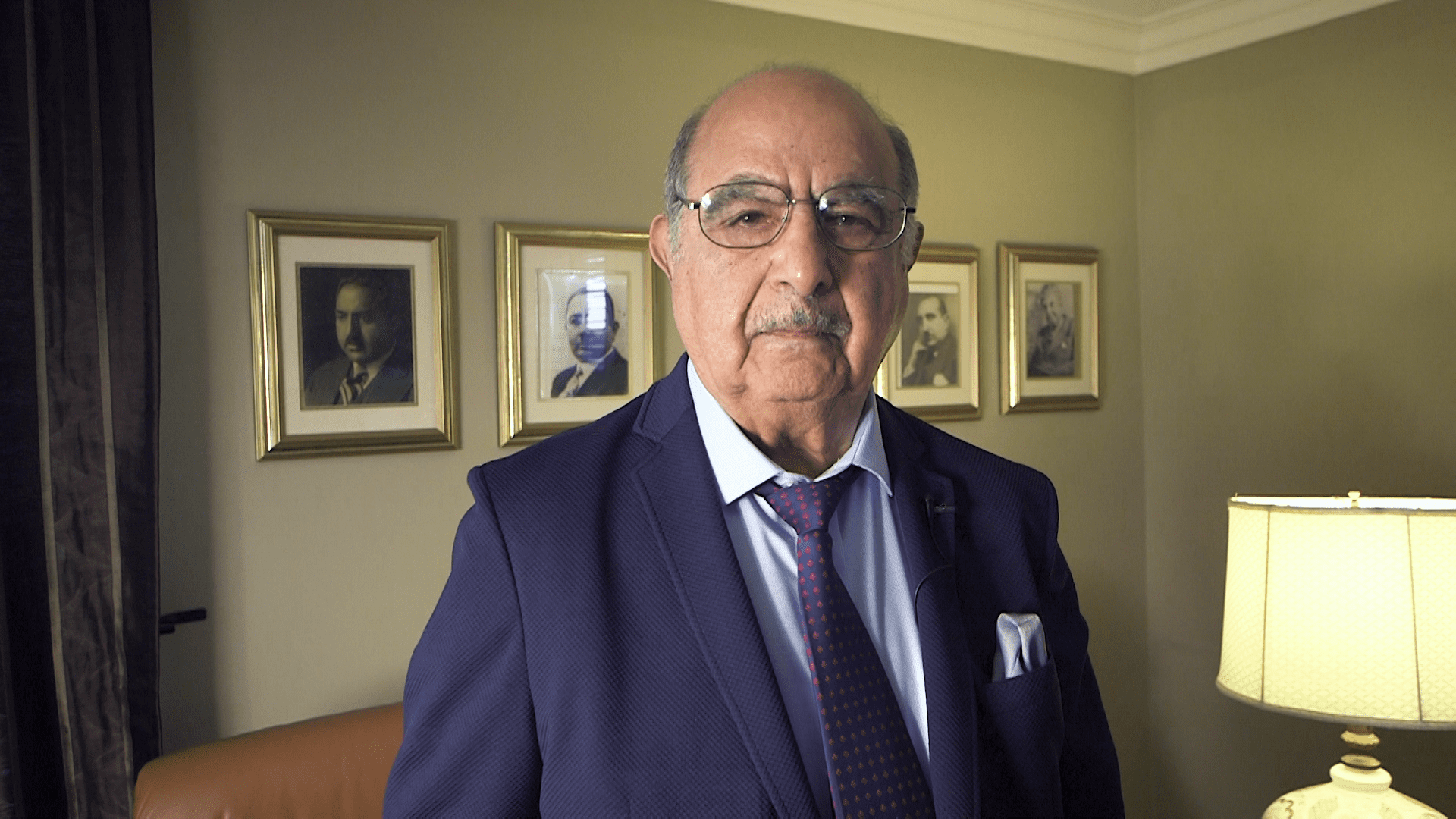 SIDDIQ: My grandpa was recently in between the hospital and medical rehab for nearly 6 weeks, struggling with pneumonia. He overcame his health challenges and is doing much better at his home now, where he's been recording the last 60 pages of his memoir in Farsi.
FQ: There are many ups and downs in the writing process; what was your favorite and most difficult aspect of embarking upon such a grand and honored task as writing your grandfather's memoir?
SIDDIQ: My favorite part of writing Shackled was bonding with my grandpa and getting to know my ancestors. It was a very special experience to get to know the people behind so many of the pictures in the book. Also, as I mentioned in the author's note at the beginning of the book, I felt the presences of my ancestors as I'd write into the late hours of the night. This wasn't something that happened once, twice or even twenty times. This was something I experienced over the course of bringing this book to life. Experiencing that was sacred for me.
The most difficult aspect of writing this book...well, I'd say there were two difficult aspects. For one, it was challenging at times for my grandpa to open up with depth and detail about the tragic things he witnessed and experienced. This often took days, even weeks at times, for him to remember and share. I also had to be cautious of when I'd ask him such questions. I lived in his home for about a year during the majority of the writing process and the nights that I'd ask him questions about tragic events, I'd hear him have troubles sleeping as if he was remembering and experiencing those events as nightmares. So, I learned to ask those kinds of questions only in the mornings and to be very patient with his answering. The other difficult aspect of writing this book was acknowledging that this happened to my grandpa and our family.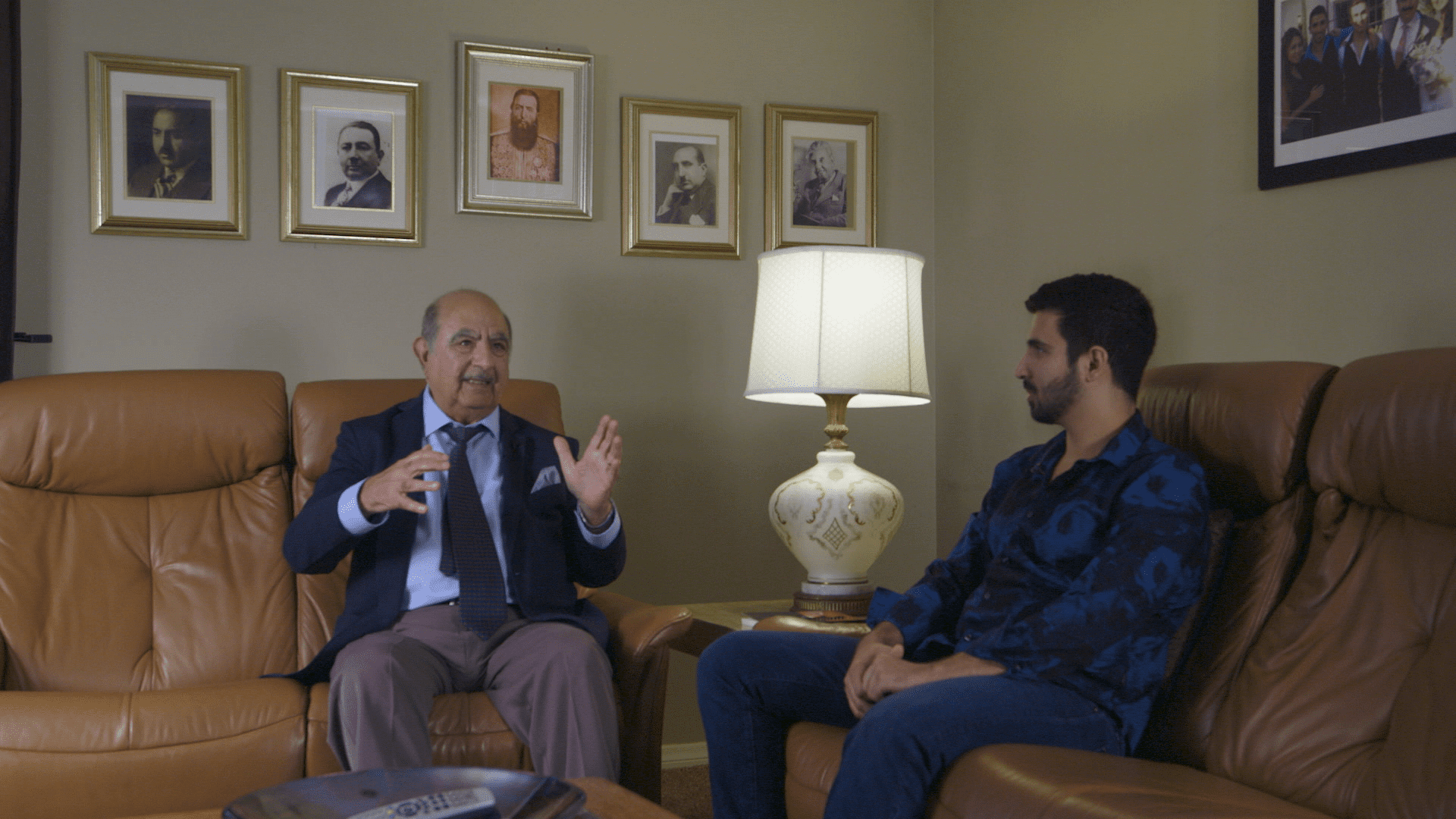 FQ: What motivated you to write his memoir?
SIDDIQ: Many things motivated me to write this memoir. The biggest thing of all is I felt I was guided to write this memoir, and I feel it's evident for others when they look at the facts in hindsight. For instance, it was a month after my sixth birthday that I first learned what happened to my grandpa and the entire family. It was a month after my grandpa's sixth birthday that the imprisonment began. It was about four months after my 25th birthday that Shackled was published. It was about four months after my grandpa's 25th birthday that he was released from imprisonment. My grandpa named me. My grandpa has written an abundance of poems and composed songs that have been sung by the most famous Afghan and Persian singers in the world. I was inspired by my grandpa to write books and poetry since I was a young kid and had been writing ever since. It's evident there's a bond beyond what I can imagine with my grandpa and me. It was after my grandma passed away that I knew I had to spend more time with my grandpa and to learn more about what my family went through, but based on the above facts, one can see how it was set in motion for me to collaborate with my grandpa on this project from very early on.
FQ: How did your family react to your decision to write about your grandfather's past? Did they ever have any concerns about bringing up his past in his senior years?
SIDDIQ: My father's side of the family was very supportive of it. The main concerns they had were related to asking questions that elicited raw emotion and telling the stories of the tragedies he witnessed and experienced, given my grandpa's age and out of concern for his health.
FQ: In the book it mentions your grandfather eventually moved to California to be closer to his family. Did he face any challenges in his move from Germany to the United States?
SIDDIQ: No, my grandpa didn't face any challenges moving to the United States. If anything, it would be that he really loved life in Germany. He still misses it to this day. He's also natively fluent in German, where he's conversationally fluent in English, so it's easier for him to read, write, speak in German.
FQ: Shackled is divided up into parts I to IV and each one begins with an excerpt from one of your grandfather's writings. I was especially interested in Part II entitled, "Open Your Intuitive Eyes." Could you briefly tell readers more about your grandfather's other writings?
SIDDIQ: Absolutely! My grandfather is a poet, song composer, and author of several books, including the most comprehensive history book on Afghanistan over the past two centuries. Each part of Shackled contains a few verses from different poems my grandpa has published. My grandpa has also written a book about philosophy and mystic wisdom, covering all the great philosophers, mystics, and poets he's studied over the years with core lessons and teachings they provide.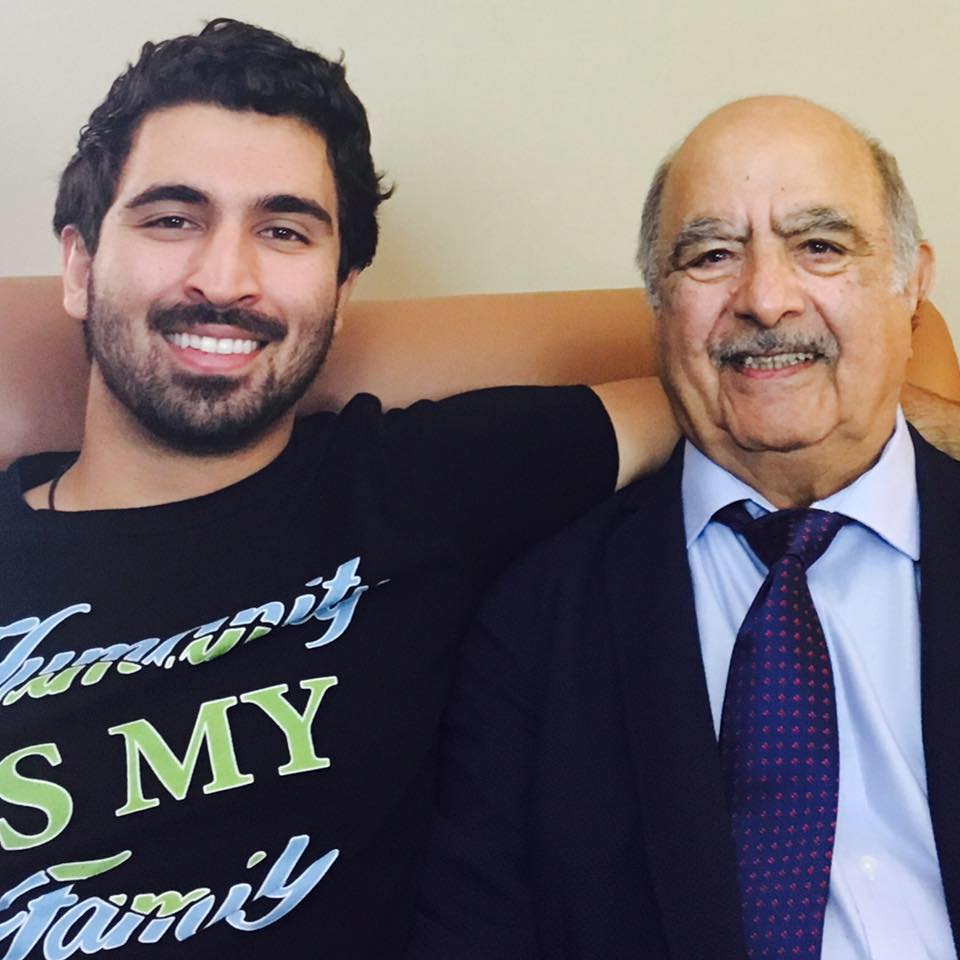 FQ: I read on your Facebook page that you started a group entitled, "Humanity is My Family." Can you explain to readers what this is, and why you decided to create the group?
SIDDIQ: I started the "Humanity Is My Family" group because I want to inspire more humanity in the world. I made two videos that showcased this message and went viral on social media. One was of me showcasing my DNA test results and it ends with my stating that humanity is my family, and then crossing out the word "my" and writing "our" above it. People all around the world loved this message so much that they've been using it in silent protests for human rights, transforming perspectives from hate to love and acceptance, and bringing their own humanity into the world. As far as from where I gained a strong sense of human rights, it's been something in my family lineage. The group has been steadily growing with people from around the world sharing their own personal stories.
FQ: Do you have any plans for future writings that readers can look forward to seeing?
SIDDIQ: Yes! I have several books in the works right now, including a fiction series! Of the non-fiction books I've been writing, one of them goes in depth with the theme of my podcast: living a soulfully optimized life (a life guided by purpose, contribution, and creating a profound impact for life). Another non-fiction book I've been developing is about modern-day interpretations and meanings from Rumi's poems, and how we can apply them to live a more love-inspired, magical life. As for the fiction series, all I can share for now is that the inspirations behind what I've been writing include Paulo Coelho, Khaled Hosseini, and J.K. Rowling.