Today, Feathered Quill reviewer Ellen Feld is talking with Steve Skurka, author of
Pharo and the Clever Assassin.
FQ: Tell our readers a little about yourself. Your background, your interests, and how this led to writing a book?
SKURKA: I am a criminal defense lawyer in Toronto and worked on Canadian television as a legal analyst. I wrote a book about the criminal trial of a media baron from Canada, Conrad Black. I've always wanted to write fiction and I dedicated myself to learn the craft. I studied history in university and began to write historical fiction. Pharo and the Clever Assassin is my debut novel. Aside from my writing, I'm a dedicated swimmer and Toronto Raptors fan and I have a collection of books about famous trials. I love to travel and to cook delicious Italian food.
FQ: Tell us a little about your book – a brief synopsis and what makes your book unique.
SKURKA: President William McKinley is shot by an American anarchist at the Pan-American Exposition in Buffalo, New York, in 1901. He dies several days later and a local lawyer, Burford Simmons, is assigned to defend the anarchist killer. Burford, though, is mysteriously kidnapped on the first day of trial. The lead investigator is aided by Clarence Darrow and by Burford's crafty and determined wife, Pharo. The group attempts to locate and rescue Burford before he meets his doomed fate.
The book covers two countries, Canada and the United States, and has elements of a legal thriller, political intrigue, and mystery. The ending is a complete surprise. I write with humor and the book contains a cast of eccentric characters, including the inimitable Sherlock Holmes.
FQ: What was the impetus for writing your book?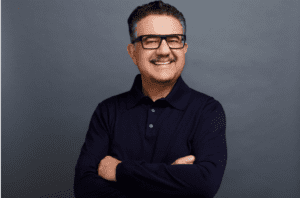 SKURKA: I was curious about the choice of the city of Buffalo for a World's Fair and my detailed historical research led me to the central story in the novel.
FQ: Please give our readers a little insight into your writing process. Do you set aside a certain time each day to write, only write when the desire to write surfaces, or ?
SKURKA: I am a jury lawyer and accustomed to working through the night. I wake up at 3:00 in the morning, brew a fresh cup of coffee, and write for four hours.
FQ: What was the hardest part of writing your book? That first chapter, the last paragraph, or ?
SKURKA: The hardest part was editing out an entire first section of the book dealing with a family's escape from a southern plantation on the Underground Railroad. It was a fascinating story but didn't fit with the novel I was writing.
FQ: The genre of your book is historical fiction. Why this genre?
SKURKA: I read a lot of historical fiction. Writing in this genre is an entertaining way to immerse myself in different periods of history with intriguing characters and riveting stories. I wake up every morning excited to write the next page of my novel. Historical fiction is perfectly suited for me.
FQ: Who are your favorite authors?
SKURKA: My favourite authors are the great writers of historical fiction, Robert Harris and Julie Orringer. I read any book that Erik Larson writes as he is the best writer of non-fiction in the world. I'm partial to the writings of the brilliant British author, Martin Amis, as he was my former writing teacher.
FQ: As an author/writer, what famous author (living or dead), would you like to have dinner with, and why?
SKURKA: Winston Churchill. He wrote a series of books on the Second World War in addition to his stellar achievements as a statesman. I would have had two questions to ask him at dinner: "Did you ever fear losing the war against the Nazi onslaught?" and "Did you practise your masterful speeches in the bathtub?"
FQ: Tell us about the protagonist in your story.
SKURKA: The central character is Pharo, a successful novelist. She is the kidnapped lawyer's wife and she drives the investigation to rescue him. She has a fiery spirit, and is brave and compassionate. The reader is drawn to her resolute determination and cheers for her to succeed. I drew much of my inspiration for Pharo's character from my two wonderful daughters, Montana and Jordana.
FQ: Tell us about your favorite character and why that person is your favorite.
SKURKA: My favourite character is the eccentric lead investigator, Eli Jacob, who is the most endearing character in the novel to me. Eli, a French Jew, fled Paris after witnessing the display of antisemitism during the trumped-up court martial of Alfred Dreyfus. Jacob is a colorful detective who speaks French expressively, bakes bread and quotes freely from Shakespeare. He teams up with a famous Chicago lawyer, Clarence Darrow, to try to solve a perplexing kidnapping investigation.