Today, Feathered Quill reviewer Ellen Feld is talking with Wanda Maureen Miller, author of
Madeleine: Last French Casquette Bride in New Orleans.
FQ: Tell our readers a little about yourself. Your background, your interests, and how this led to writing a book?
MILLER: I grew up in the 1940s and 1950s on an Arkansas farm in a sharecropper shack with an outdoor toilet. Because I read and wrote for escape, I got an education, eventually moved to California, and taught college English. I published five books—a historical romance, The French (1983); three textbooks, Reading Faster and Understanding More, Books 1, 2, and 3 (5 editions, 1976 to 2001); and my slightly fictionalized memoir, Last Trip Home (May, 2018). My new book, Madeleine: Last French Casquette Bride in New Orleans is a partial rewrite of The French, and keeps my 80-year-old brain alive. Retired from teaching now, I live in Manhattan Beach, CA, with a retired doctor and play pickle-ball three times a week, replacing tennis five times a week. I have a daughter and granddaughter living in North Carolina and try to visit there more than they would like. After my daddy died, I burned down the sharecropper shack but still own the land and grow loblolly pine trees on it.
FQ: Tell us a little about your book – a brief synopsis and what makes your book unique.
MILLER: In 1728, beautiful, resourceful Madeleine Boucher is one of sixty poor young girls paid by the French government with a "casquette" (a dowry in a small trunk) to move to New Orleans and marry a French settler. By accident, she is given the last name, "de Mandeville," of her aristocratic employer and is determined to keep it and be a lady. The struggle with an unfaithful husband, widowhood, respectability, and survival is greater than she imagined. What makes Madeleine unique is what made me unique—a willingness to work and a fierce desire to stay independent. We both fake being in a higher class. The book combines history, romance, character conflict, and occasional sensuality.
FQ: Please give our readers a little insight into your writing process. Do you set aside a certain time each day to write, only write when the desire to write surfaces, or ...?
MILLER: Or I am prompted by deadlines and a female writing group we call Fem Ring, named after my estrogen ring (story on request). For over 20 years, I belonged to another weekly writing group (led by Nancy Bacal) that started with a meditation, encouraged writing gut-wrenching personal stories, and ended with non-judgmental feedback. I wrote thousands of pages, 335 of which became my mem-novel, Last Trip Home. For the earlier books, I was paid upfront and had deadlines.
FQ: The genre of your book is historical romance. Why this genre?
MILLER: When I was in graduate school, I was so intimidated by the literature I studied that I read romance novels as an easy escape. I confess I did not choose to write my first historical romance. A writer friend put me in contact with Banbury Publishers, which was looking for authors to write a series of historical novels about immigrant women who came to America. I sent Banbury some sample pages, was assigned French immigrant women, and given a contract and $20,000 (half before and half after submitting 1000 pages). When I recovered the rights to this 518-page book, I dug up the original 1000 pages and decided to write a series from those pages.
FQ: As an author/writer, what famous author (living or dead), would you like to have dinner with, and why?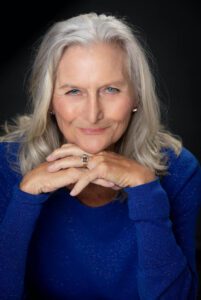 MILLER: Forty years ago, I would have liked an elegant dinner with Jane Austen because of her focus on heroines. Now I would like to share some fried oysters, hush puppies, and Malibu Rum with Coconut Liqueur with Karin Slaughter or James Lee Burke because I like to be carried away by thrillers and serial killers.
FQ: What is your all-time favorite book? Why? And did this book/author have any influence over your decision to become an author?
MILLER: I hate to be a redneck cliché, but I have to say that Gone with the Wind is my favorite in this genre and inspired me to create my strong, sexy female characters. I recently read Scarlett: the Sequel to Margaret Mitchell's Gone with the Wind.
FQ: Is this the first book, the second, etc. in the series and how many books do you anticipate writing in this series?
MILLER: Madeleine is book one in the series. There will definitely be two. Maybe three. Book 2, which is almost finished, will be Solange: Daughter of Last Casquette Bride in New Orleans. Book 3, which is doubtful, would be about the descendants of Madeleine.
FQ: Tell us a bit about the series. Do you know where the series will take the characters or are you working that out as you go along with each book? What has been the reader response to your series?
MILLER: The series covers almost a century, from 1728 through 1803. It takes three generations of characters and New Orleans through three flags—French, Spanish, and American. As I expected, most readers like the strong female characters, but I was surprised to find that many also like the history.
FQ: Many authors say that it's hard to say good-bye to the characters in a series? Do you think it will be difficult for you? Have they become part of your life?
MILLER: Since I researched the history and first wrote about the characters in the early 1980s, I think I will be relieved to let them rest in peace.
FQ: Tell us about the protagonist in your story.
MILLER: Madeleine starts out as a 17-year-old French peasant girl who takes advantage of being mistaken for aristocracy when she boards the ship for New Orleans. She is beautiful, virtuous, and hard working but eventually has moments of sensuality that change her life. She marries an aristocratic but poor soldier who gambles away the little money he has and is unfaithful to Madeleine. With her peasant background, she is able to develop his land grant that he is about to lose, make a profit selling produce in New Orleans, and build a house she calls "Magnolia Grove." In the background, throughout the book, is the kind, handsome Captain Beauchamp that she was attracted to when she sailed on his ship from France to New Orleans. Though she secretly marries him, she remains independent till the end.
Learn more about Madeleine: Last French Casquette Bride in New Orleans at the author's website: wandamaureenmiller.wordpress.com