Today, Feathered Quill reviewer Ellen Feld is talking with Gail Cushman, author of
Cruise Time: A Wrinkly Bits Senior Hijinks Romance.
FQ: Tell our readers a little about yourself. Your background, your interests, and how this led to writing a book?
CUSHMAN: I am a native Idahoan, a mother, and now a widow, having recently lost my husband of over fifty years. He and I were both former Marine officers. Together we had a remarkable journey, capped with about ten years of worldwide travel, visiting every continent, including Antarctica. We have two children, two in-laws, and four teenaged grandchildren who amaze me every single day. I taught school for nineteen years, was an educational administrator for an additional fourteen years, including seven years administering educational programs for the Department of Correction. All those years I watched people, and now I write.
FQ: Have you always enjoyed writing or is it something you've discovered recently?
CUSHMAN: Words come easily for me and I have written all my life. As a child I wrote letters to friends and family. Stamps cost just a nickel and for a quarter I could write five letters and I would get back five answers and I liked it. With only twenty-six letters in the alphabet, I can easily rearrange them, and make all kinds of words, which still fascinates me. Magic!
I taught composition for high school students and watched their essays go from the mundane as freshmen to the magnificent a few years later. I wrote with them, read my essays aloud, and dabbled in poetry about them. I wrote many grants and helped people with resumes and other written documents that they needed. I usually won the grants and others usually got the jobs, and it was fulfilling. I must say that writing grants is a dull way to spend an afternoon, while writing Wrinkly Bits gives me energy.
I composed my first full-length book, a mystery entitled Absolution, about twenty years ago and finished it in about six weeks. The words literally poured out of me and I thought, "Wow, that was easy," but getting it published proved more difficult and that book still takes up space in my cupboard, along with three more mysteries I wrote along the way.
FQ: Tell us a little about your book – a brief synopsis and what makes your book unique.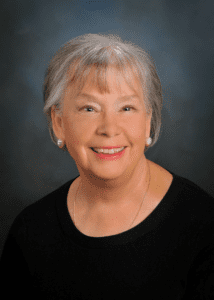 CUSHMAN: The Wrinkly Bits Series tells the story of senior citizens escaping routine in favor of adventure, with a bit of spice thrown in. All the main characters are over sixty with time on their hands, looking for new and adventurous ways to remove the aches and pains and insecurities of feeling invisible and unneeded. Their bodies and ID cards say they are over sixty years old, but their emotions and their, ahem, libidos, remind them that age is only a number.
Cruise Time is the story of Idaho farmers Audrey (age sixty-seven) and Griff (age seventy) who have been married nearly fifty years (with the last twenty being rather spice-less and ho-hum). Griff decides they should go on a cruise. "Grab your bikini, Hon, we're going on a cruise." As they board the ship, she meets Logan, a widower, age seventy, who falls head-over feet (he's a podiatrist) in love with Audrey and is unwilling to take no for an answer. He becomes instantly smitten and cannot imagine spending the rest of his days without her. His wheels might squeak, but they still work, and she is just the oil he needs.
After several unsuccessful attempts at publication of mysteries, my daughter suggested that I change genres to either westerns or romances and since I don't know anything about horses, I opted for romances. My editor, Anna McHargue, and I researched what romances were available for the over-sixty crowd and she said, "Gail, we've got a whole new genre, it's wide open." While libraries' romance shelves house thousands of books, the "senior characters" max out at age fifty and the older-than-you-can-possibly-imagine age group has been largely ignored. But let me assure you that their libidos are alive and well. I now have written three in the Wrinkly Bits series: Cruise Time, Out of Time, and Wasting Time with two more planned for this year. They are all about people over the age of sixty who have libidos and passion along with their lifetime of experiences.
FQ: As an author/writer, what famous author (living or dead), would you like to have dinner with, and why?
CUSHMAN: I am a Pat Conroy fan and have read every book he's written multiple times. He too was in love with words, and they flowed like trout through Griff's stream onto the pages of his stories. It is obvious that he labored at finding exactly the right words for each thought he wrote. He was also a people watcher and wrote about people he met and loved and didn't love. The Prince of Tides wins my favorite book award.
FQ: Is this the first book, the second, etc. in the series and how many books do you anticipate writing in this series?
CUSHMAN: Cruise Time is the first of the three-book series, but they can be read in any order. I wrote Out of Time second and Wasting Time third. Two more are planned, hopefully coming out this year. If readers enjoy my stories, I will write more, as I have a bunch of stories and characters rattling around in my head. Audrey, Griff, and Logan are anxious to have their stories told.
FQ: Tell us a bit about the series. Do you know where the series will take the characters or are you working that out as you go along with each book? What has been the reader response to your series?
CUSHMAN: Senior citizens are filled with life and stories of adventures, life, and love and each person has a different tale to tell. I see my stories as adventures with no real beginning or end. It's another adventure.
Out of Time tells of Logan's continued pursuit of Audrey. Griff and Audrey's sons live a state away and invite Audrey to babysit, leaving Griff, who is on the mend from an accident, at home alone. Logan seizes the opportunity to be alone with Audrey and goes with her. Her adult children are dumbfounded to find her with another man and rush back to Hunter to implore retired schoolteacher Phyllis to care for Griff. Phyllis, who can't resist a new adventure, launches her Academy of Romance to teach Griff how to be romantic proving that you can get carried away by love and libido, no matter your age.
Wasting Time continues the saga as Audrey has to decide whether she will honor her long-ago wedding vows and be loyal to Griff or follow her heart and move on to Logan, who adores her and treats her like a queen. She wrestles with the concept of love, whether loving someone (Griff) and being in love (Logan) are the same thing. Audrey and Logan's adult children continue to cause tension about their apparent romance.
Those who have read them have laughed, enjoyed the characters. My first review was a five-star! (Grant Leishman for Readers' Favorite)
FQ: Many authors say that it's hard to say good-bye to the characters in a series? Do you think it will be difficult for you? Have they become part of your life?
CUSHMAN: I have said good-bye to two characters, and one pops into my brain every now and then and he might reappear. A second character simply walked away, and it is doubtful she will return as I seldom think about her. She was funny, but enough is enough.
My six main characters (Audrey, Logan, Griff, Phyllis, Gus, Carlee, and Steve) have become a part of my life now. Their wrinkly bits are my Wrinkly Bits.
FQ: Did your family & friends encourage you to write your book?
CUSHMAN: Oh, yes, my children are excited that I am putting words on paper, which means I don't bother them as much. My friends and neighbors wave at me through my front window as I write and most have read one or more of my stories. My grandchildren have not read these stories, but they told their friends about their grandma writing somewhat naughty books. I suppose their parents told them that, but my books are only a little bit naughty with no eroticism.
FQ: Tell us about the protagonist in your story.
CUSHMAN: Audrey Lyons lived on a soybean and hops farm eighteen miles from a rural Idaho town where she worked as a nurse, coming home nightly to raise her children and help with Griff's farm chores. She dreams of travel and adventure, especially going to France, but Griff is content to spend time hunting and fishing. She has four grandchildren, whom she seldom sees, and listens to books while she walks the fields for entertainment. Her life has become so boring that when they sold the farm, she missed talking to the chickens. But then she meets Logan and realizes that her life could be a lot more.
FQ: Tell us about your favorite character and why that person is your favorite.
CUSHMAN: I enjoyed writing about both Audrey and Logan. They both have had productive lives and are interesting and energetic and are now looking at retirement with open eyes. Audrey is surprised to discover that her libido engine can still get fired up and Logan is more than happy to help her. She recognizes that loving someone and being in love with someone are two different things. She loves Griff, but she might be in love with Logan. Who knows?
To learn more about Cruise Time: A Wrinkly Bits Senior Hijinks Romance, please visit the series website at: wrinklybits.com